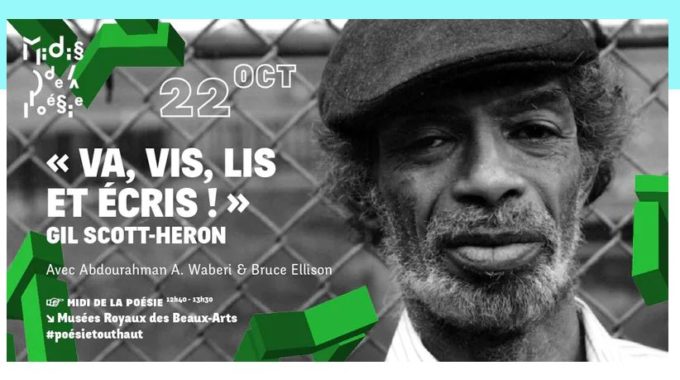 Musicien, poète et romancier américain, Gil Scott-Heron est né en 1949 à Chicago. Inventeur de la célèbre formule « The revolution will not be televised », il fut l'un des premiers à utiliser le « spoken word » et est considéré comme le précurseur du phrasé caractéristique du rap.
Avec Abdourahman A. Waberi, écrivain et professeur à la George Washington University & Bruce Ellison, comédien.
Mardi 22 octobre  |  11h45  |  Classe de 5e
Musées royaux des Beaux-Arts de Belgique.